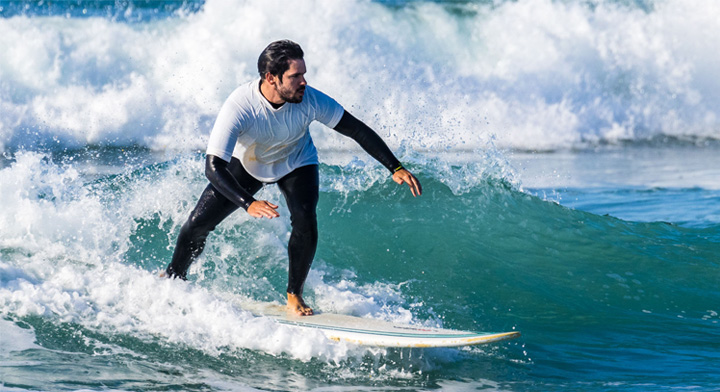 Surprise someone special with the thrill of the waves!
The Caparica Gecko Surf School Vouchers is ideal for any occasion. Whether for birthdays, holidays or as a simple gesture of thanks, offering the surfing experience means offering memories that will last forever. The recipient can choose from a variety of our offers and find the class that best suits their level and desire for adventure.
How does it work?
Choose the Amount: Select the amount you wish to offer. We have options for all budgets, ensuring that there is always a perfect choice for your gift.
Personalize: Add a personalized message to give it your special touch.
Immediate or Scheduled Sending: You can choose to send an e-mail immediately or schedule it for a future date. If you prefer, you can also print it out and deliver it in person.
Advantages:
Flexibility: Can be used with any of our classes or surf packages.
Convenience: Completely digital purchase and shipping, ideal for last-minute gifts.
Personalization: Customized message to make your gift even more special.
Variety of Options: From beginners to advanced surfers, we have options for everyone.
No Expiration Date: There is no expiration date, so the giftee can schedule the class at their convenience.
How to buy a Voucher?
Simply click on the "Buy Now" button, choose the price, add a personal message and finalize your purchase.
Frequently Asked Questions
Can the voucher be used more than once?
Yes, the recipient can use the gift card until the full amount has been spent.
Is it possible to add more value to an existing gift card?
No, once purchased, the price cannot be changed. However, you can buy a voucher at any time.
All transactions are secure through the Fareharbor platform: